Creando el proyecto
En este proyecto produciras un juego que muestre al usuario, diferentes banderas de forma aleatoria y le preguntarás cual pertenece a un pais en particular. Después del gigante proyecto de introducción, este te parecerá bastante fácil en comparación - ya haz aprendido cosas como: outlets, image views, arreglos y Auto Layout, después de todo.
Advertencia si te saltaste el proyecto 1 pensando que sería la misma historia o algún otro tedio, estas equivocado. Este proyecto será muy díficil si no haz completado el primer proyecto.
Sin embargo, una de las claves para aprender es usar lo que hayas aprendido varias veces en distintas maneras, de esa manera realmente asimilas tu nuevo conocimiento. El proposito de este proyecto es realizar exactamente eso: no es complicado, se trata de darte una oportunidad para que utilices las cosas que acabas de aprender y así comiences a internalizarlo todo.
Por lo tanto, abra Xcode y elija "Create a new Xcode project" en la pantalla de inicio. Elija "Single View App" en la lista y haga click en Next. En Product Name introduzca "Project1" y asegúrese de haber seleccionado Swift como lenguaje. Ahora haga click en "Next" de nuevo y se le preguntará dónde desea guardar el proyecto - su escritorio está bien.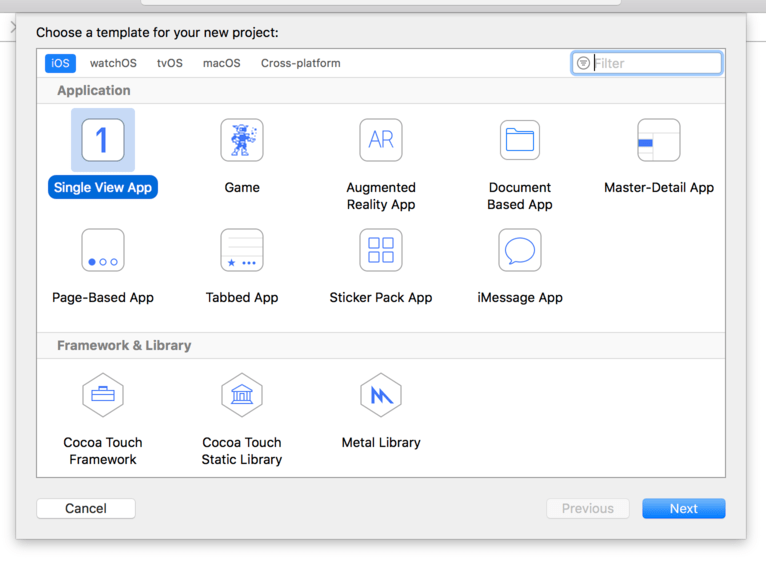 Sponsor Hacking with Swift and reach the world's largest Swift community!