Hello,
I have just published new app. If you own Nintendo Switch and frequently transfer screenshots, this app should make your life easier :-)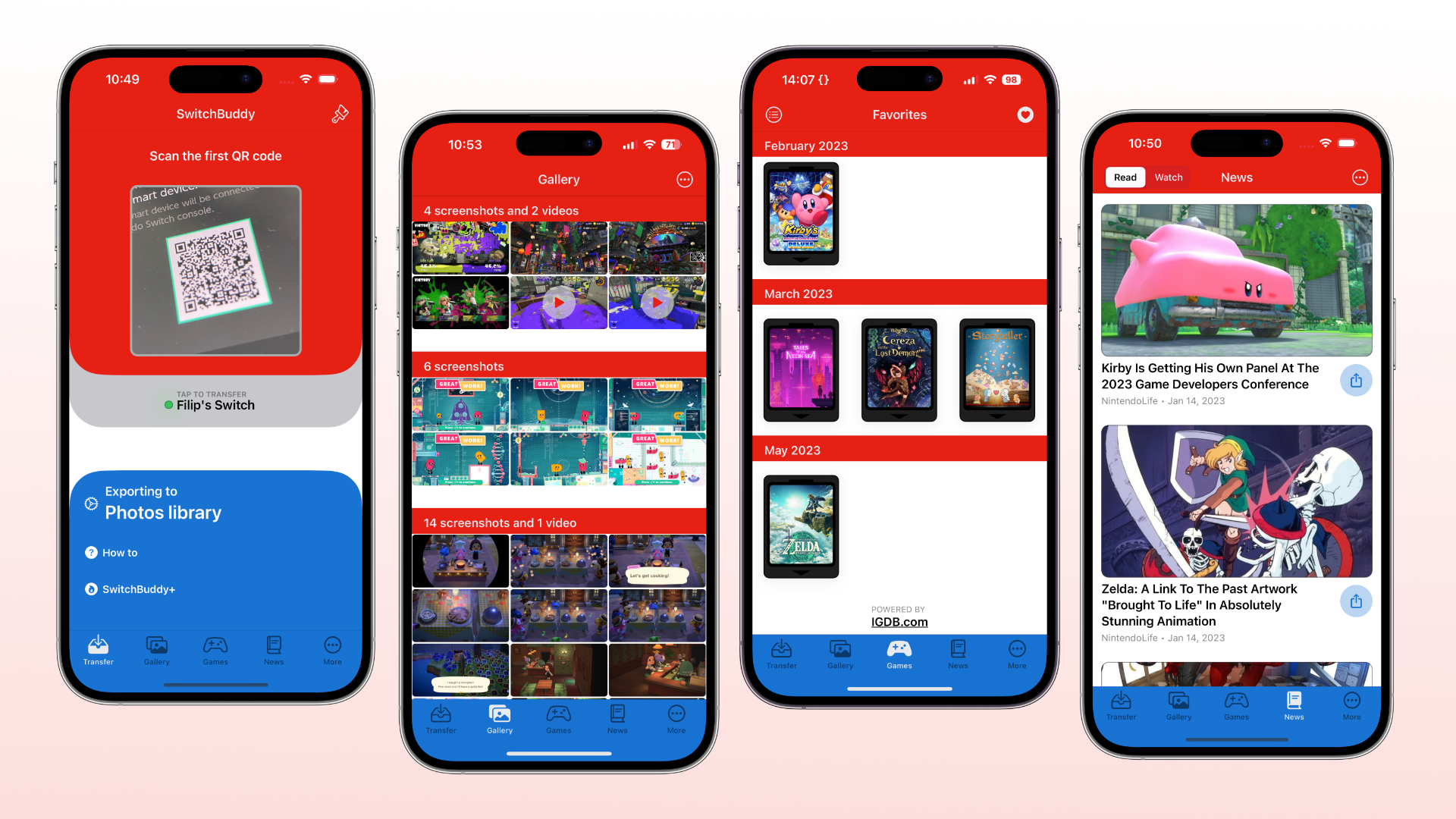 Transfer
SwitchBuddy makes it easier to transfer screenshots and videos from your Nintendo Switch console to your mobile device. After you connect the app to your Switch it loads all the screenshots (or video) and allows you to save everything with a single tap. SwitchBuddy will remember your console and next time you wont have to scan the second QR code.
You can also choose the import destination. By default SwitchBuddy will save screenshots and videos to your Photos library, but you can change this to iCloud Drive instead.
Gallery
View transferred screenshots and videos in built-in gallery. Game captures are grouped by game and sorted by date taken. You can also easily share them from here.
Games
Newest addition. Track upcoming game releases for NIntendo Switch. Favorite games to make them available for countdown widgets and never miss another launch. Games support universal links and can be easily shared with friends.
News
Stay up-to-date on all things Switch. SwitchBuddy offers articles and videos from the most popular Switch-focused creators.
The app is now live on the App Store (IndieAppsCatalog) And in case you are looking for Android version, we have got you covered as well ;-)
Press kit is also available.
I am open to feedback. Thanks!